Become a Disciple
BECOME A DISCIPLE OF THE NATURAL LAW CHURCH OF HEALTH AND HEALING – OUR CHURCH:
Before you join please browse and read through our Church's subtabs to understand our principles and beliefs. To become a Disciple of our Church, read this whole page, fill all fields below and follow the instructions. you can use the same email for all persons in your family who register.
BY BECOMING A CHURCH DISCIPLE YOU AGREE TO ADHERE AND FOLLOW THE UNIVERSAL PHILOSOPHY OF LOVE AND GOOD HEALTH REFLECTED IN THE TEACHINGS OF JESUS CHRIST, REFLECTED IN THE HOLY BIBLE, AND AS SPECIFIED BY OUR CHURCH'S PHILOSOPHY, PRINCIPLES, RULES, AND POLICIES, FOUND IN OUR CHURCH'S WEBSITE. YOU FURTHER CONFIRM THAT THESE ARE NOW YOUR SINCERELY HELD RELIGIOUS BELIEFS.
Print the webpage showing you filled the fields with your information (PrintScreen to a Word doc), THEN "Submit."  We will receive a registration request email with your information and we will reply to confirm. Print the confirmation email. Save these documents for your records. Our email will give you specific procedures to follow when showing proof of your religious beliefs and rights to any person or organization. IMPORTANT: DON'T FILL ANY FORMS, PROVIDE DOCUMENTS OF OTHER RELIGIOUS ORGANIZATIONS, OR MAKE ANY COMMENTS VERBALLY OR IN WRITING REGARDING YOUR RELIGIOUS BELIEFS TO THE ORGANIZATION YOU WILL SUBMIT THE DOCUMENTS TO. My Confirmation Email will explain the steps you must follow. Make sure you read my Pastor Letter (link below), to understand our position on requests from organizations regarding our beliefs.
WARNING: We cannot guarantee that by becoming a Disciple of our Church and following our procedures you will be successful in obtaining a religious exemption from vaccination and other lockdown mandates, as the Enemy is very powerful and deceitful, but we will do our best to help, praying for God's guidance to be successful.
Once you are confirmed as a Disciple, proceed to edit and print your Disciple Certificate and I.D. card (links below). Do the same for each member of your family.
JOIN THE MAILING LIST: You will also need to register to be added to our Mailing List, which you can do at the top of this page/left side. Your information will not be shared with anyone and your association with our Church will remain confidential and unpublished.
PASTOR LETTER FROM OUR CHURCH OPPOSING VACCINATION. If you are a Disciple of our Church and you need a letter from our Church, written by the head of our church, Pastor Ricardo Beas, to present to any person or entity to show our Church's opposition to vaccination and other forced medical procedures, get a copy by going to this link: Pastor Letter Against Vaccination.
WELCOME TO OUR CHURCH. May God's Love And Protection Be With You Forever. Amen.
IMPORTANT: PLEASE REGISTER ONLY ONCE. RESPONSES ARE NOT AUTOMATED. USUALLY IT WILL TAKE 1-3 DAY TO BE REGISTERED. IF YOU HAVE NOT RECEIVED A CONFIRMATION EMAIL WITHIN 5 DAYS THEN TRY AGAIN. MAKE SURE YOU WRITE YOUR EMAIL CORRECTLY AND THAT YOU USE A VALID ONE.
Church Disciple Registration Form
TO PRINT YOUR DISCIPLE CERTIFICATE AND/OR I.D. CARD:
(Copy and paste link address if clicking on them does not work. If you don't have a printer, get a friend or family member to help you)
IMPORTANT: Do not modify any text, add a date, or do any other changes to the Certificate and ID card, only add your name and photo where required. We do not authorize such changes.
DOWNLOAD DISCIPLE CHURCH CERTIFICATE @ https://thenaturallawchurch.com/wp-content/uploads/2023/01/Church-Disciple-Certificate.doc  (add your name; our Pastor's picture is to be left on the certificate). IMPORTANT: It is a Word document, once you add your name, save it as Word, then save it again as a PDF file, which is what you would submit to an organization if doing it through email or the internet. If you cannot save to PDF, then print and scan – NEVER SEND THE WORD VERSION TO AN ORGANIZATION.
DOWNLOAD DISCIPLE CHURCH CARD/ID @ https://thenaturallawchurch.com/wp-content/uploads/2022/12/disciple-card.docx  (add your name; your picture should be in the I.D. card). Print in high quality, in glossy business card stationary, and laminate. 
Note: Printing of a Certificate and/or an I.D. Card is not required to be a Disciple. Print them as you may deem appropriate and necessary.
Sample Disciple Certificate:
Sample I.D.
TO PURCHASE CHURCH PINS AS SHOWN BELOW:
Go to the following non-affiliated private vendor website.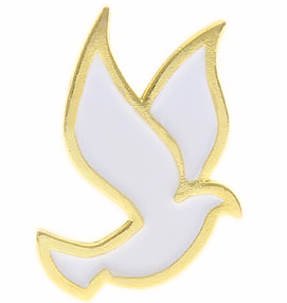 Silver Pins: https://tinyurl.com/Nat-Law-Church-Silver-Pin
Gold Pins:   https://tinyurl.com/Nat-Law-Church-Gold-Pin